PRODUCTS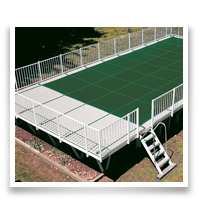 On-Ground Covers
LOOP-LOC On-Ground Pool Covers Offer Superior Safety, Strength and Protection.
Owners of on-ground pools (surrounded by at least 2 feet of deck) can enjoy the same safety, strength and protection owners of in-ground pools have enjoyed for years with a LOOP-LOC On-Ground safety cover.
The Only On-Ground Pool Cover Good Enough
to Be LOOP-LOC
Unique patented bracket fits many types of decks.
Goes on and off in a snap.
Mesh lets rain pass through unlike solid waterbag covers. No hazardous standing water collects on top, so LOOP-LOC On-Ground stays dry and beautiful in any weather!
Non-corrosive type 302 stainless steel springs.
Durable double-thick solid polypropylene webbing straps surround entire perimeter, not just corners.
Built super strong, LOOP-LOC On-Ground provides an effective barrier against wandering children & pets.
Easy to maintain. Mesh fabric requires no scrubbing & powdering when you remove it.
Highest quality polyester bonded thread.
87% black yarn filters out harmful UV light.
Non-corrosive, double-notched aluminum tips.
(NOTE: Pool must be surrounded by a self-supporting deck at least 2 feet wide. Not for basic above-ground pools.)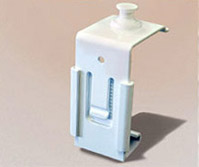 Patented bracket securely attaches cover to deck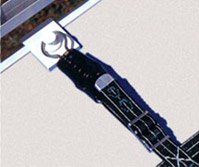 Unique bracket fits many types of decks
Built Super Strong
With a unique patented bracket that will fit many types of decks, LOOP-LOC On-Ground covers:
Provide an effective barrier that will prevent children and pets from gaining access to the water.
Are easy to maintain. Our On-Ground covers go on and off your pool in a snap.
Requires no heavy scrubbing or powdering upon removal.